Hog Roast Market Drayton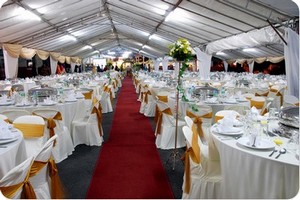 Market Drayton is near to the border of Wales lying on the River Tern. Near Market Drayton is an aptly named stone ring and it is nicknamed The Devil's Ring and Finger. It is more than likely the remains of an ancient tomb.
We at hog roast Market Drayton are used to a village steeped in history and it is the ideal place to have a team building event. For a team building breakfast how about a hog on a roll it can be any one of a selection of meats we have to offer from lamb to beef or how about a choice of two with our homemade burgers with condiments. You can be sure we at hog roast Market Drayton will provide a hearty meal before a cold winter morning orienteering. For a grander occasion how about a hog roast, or one of our free range chickens, a range of salads, maybe jacket potato wedges and vegetables followed by a dessert such as lemon cheesecake or apple pie and custard. If it is for a wedding and you want to push the boat out try pre dinner drinks and canapés. We are well known for our canapés which can include Chinese or Indian starts. Do you have friends who are vegetarian we could do a nice quiche or lasagne or how about a fish dish some people just don't eat meat because they don't like it. We can cater for private parties, fundraisers or corporate events as we have different sized hog roast machines. The hog roast machine can also cook chickens, barbecues and cook vegetables as well. A hog roast becomes a centre piece of the party almost a talking point and for fundraisers they help boost ticket sales. I will hand you over to Kirsty a customer.