Hog Roast Knaresborough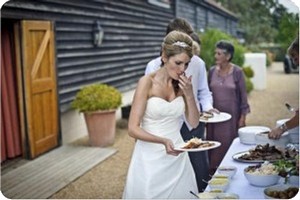 Hog Roast Knaresborough is the hot ticket in town, cooking and serving hot and fresh seriously succulent hog roasts, giving wedding, party and business events just the crucial spark that's needed to make certain success.
The food we make for events is truly wonderful but we're of the belief that half the battle is won in what we do before putting food on plates. The presentation and professionalism of our chefs, the friendly helpfulness of our office staff when you're making plans for hog roasts in Knaresborough, but where we think we're really winning the battle and one-upping our competitors is with the visual extravaganza of our hog roasts. Even before the chef takes to serving the food we've already won the hearts and minds of your guests, they've seen the impressive whole pig roasting on a grand, stainless steel machine and now they're hooked. Once they've got to taste the hog roast then it's signed, sealed and delivered that we're the table-toppers of the catering Premier League.