Hog Roast Chelmsford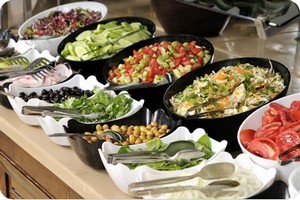 Chelmsford had been a village since well before 1199. It was given a Charter then for a weekly market and in 1201, for an annual fair. Through the early years of Chelmsford's existence, it made its way by the manufacture of leather goods, keeping tanners and skinners in business. As well, wool proved a prosperous mainstay of life as it did for many southern towns of its day. Drapers and dealers in fine cloth were commonplace in the village. By the 18th century, it was mostly an agricultural area and in 1843, the railway came to Chelmsford, bringing with it inevitable growth and change. In 1899 Marconi set up his first radio factory in Chelmsford.
Chelmsford's history and size has expanded greatly throughout the millennia and in 2012, it was given City status. There was much jubilation in this and the town's council decided to throw a huge party in conjunction with the Queen's Jubilee celebrations.
And, as a hog roast caterer, I was asked to cater at this exciting and happy event. With a population of 121,195 at the beginning of this most auspicious year, I had in mind that this event might just be a very busy one!