Hog Roast Cardiff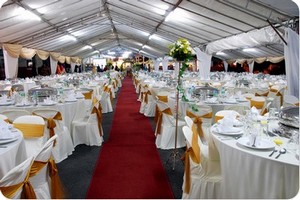 Cardiff is a bustling city and the perfect destination to tuck into a hog roast. The city offers a mixture of historical and modern attractions to explore, from the 11th century Cardiff Castle to Cardiff Central Market, where you will find a selection of fresh produce as well as jewellery, books, crafts, electrical items and much more. Another of the city's popular attractions is Cardiff Bay, which features a selection of shops, restaurants and an ice rink.
Cardiff city is an ideal destination for hog roast catering, not just because of its popular tourist attractions but also because it has a strong cultural heritage and a history that is worth exploring. It is a destination which, when combined with a hog roast, will help to create an event that is unique, exciting and, most importantly, special.
Cardiff is a location that enables you to hold any type of event you desire. Whether it's a private gathering with your closest friends or family or a larger gathering for a corporate event or a wedding, a hog roast Cardiff event will enable you to create some truly special memories. The city's selection of castles and parks make it a popular choice for events such as weddings and festivals.