Hog Roast Bromsgrove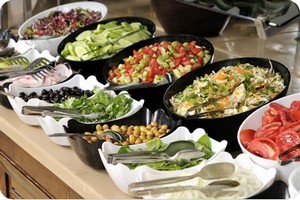 Ever wish you could transport yourself centuries back in time to the days when sorting yourself out with a good meal meant going out and hunting for it yourself rather than popping out in the car to the local supermarket or corner convenience store? Do you long for those heady days when the cooking preparation time was not measured in mere minutes but hours? No, neither do I, but this was very much the case for our ancient ancestors, when you really did have to work for your meals.
Some would say that things are, in principle, just the same. It's just that the big supermarkets do all the hunting (or farming) for us. And we still have to work for our meals, just in offices or factories! Farming is nothing new though. Anglo-Saxon Bromsgrove was something of a woodland based economy and pig farming was one aspect of this. Farming pigs would certainly have made access to good pork a lot easier for the residents. Maybe, just maybe Bromsgrove was one of the first places in Worcestershire - or indeed the UK – to sample the delights of hog roast. Was hog roast Bromsgrove born? I wonder.