Isle of Wight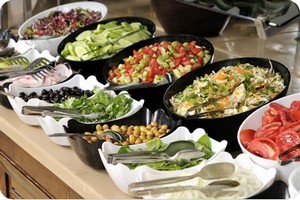 The Isle of Wight is home to one of England's most famous Music Festivals spanning over half of a century it has played host to everyone from Jimi Hendrix to Oasis and all in between this small isle has gained a reputation to 'The place to be' to see the top acts of the day performing live , but that isn't its only claim to fame , the picturesque beaches and Tea Rooms attract visitors the World over throughout the year but they never lose their charm no matter how many people walk through their doors or leave footprints in the sand.

If you are planning a Corporate event, Birthday , Wedding or Civil partnership we can bring a little bit of the Festival atmosphere to it with a spit Roast , slowly roasted , your guests can watch their food cooked right in front of them the succulent meats (and vegetarian option!) can be the main stage event to the big event to finish your big day . Our teams of caterers of years of experience so they really know how to get the party started , that little bit extra X Factor as your gests watch them hard at work preparing your food.

Its not only parties that we cater for we can also offer Corporate events and occasions the opportunity to have a hog roast so whether you are celebrating 'That big order' or the retirement of a long term employee you know your guests will have a wide range of food to chose from as we also offer a wide range of side dishes from home made sauces to canopes , breakfast meals and desserts .