Hog Roast Bath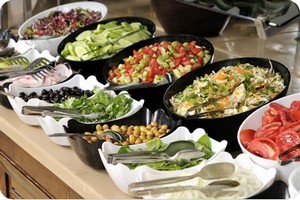 Few cities in the UK, let alone the world, can lay claim to a history quite as rich as Bath. This Somerset city needs little introduction as it is widely known as a world heritage site, and this city's history and fine architecture only serves to reinforce that status.
Bath is home to nearly eighty-four thousand people and is a living museum to iron age, Roman and Medieval history. But Bath has a modern side too, with a little bit of pig here and there! Decorative pigs and hog roast Bath pigs.
Okay the decorative pigs were part of the 'King Bladud's Pigs in Bath' event back in 2008, where one hundred and four rather colourful pigs were displayed throughout Bath. Those pigs have gone but hog roast is well and truly here to stay in Bath. It's no surprise as, with its medieval heritage, Bath will have hog roast in its DNA. World heritage Bath is hog roast Bath, too.